Meet Our Business Preferred Team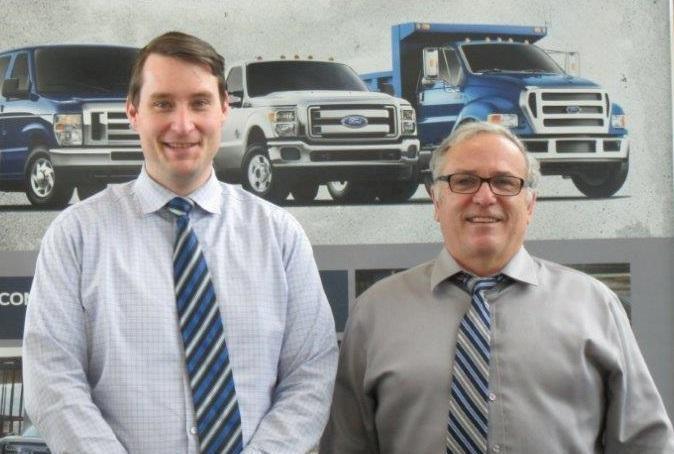 With a combined industry experience of over 30 years, our team has the expertise to find the perfect transportation solution for your business.
Three Reasons to Trust Our Small Business Team With Your Vehicle
1) The entire vehicle purchase and/or lease experience
We will guide you through the purchasing process to make finding the ideal vehicle for your small business convenient and affordable. Whether it is your first commercial vehicle or your 'umpteenth'… we will:
Provide you with a comprehensive assessment of your specific business vehicle needs and give you our written recommendations
Outline the best way to take care of the financing
Provide a single point of contact specialist who will spec it, order it, prep it, outfit it and delivery it.
The Perfect Vehicle For You...Without Any Hassle!
2) Accessorizing/Outfitting your vehicle
From genuine Ford accessories to customized shelving/racks and full commercial service bodies, we know the right parts, suppliers and installers to make your vehicle work efficiently for you.
Shelving units, dividers, and customized rear seat storage systems can make your vehicle an extension of your work space.
We can also capitalize many of these accessories right into your lease or purchase, saving you out-of-pocket expenses and making it convenient and affordable to customize the vehicle.
Whether from Ford or a Ford-approved supplier/builder, all accessories are fully warrantied to give you a comfortable, stress-free ownership experience.
3) Warranty work/repairs
We have 20 factory-trained technicians who are ready to address any warranty repairs or breakdowns with a minimum of fuss and time. Your business runs 30 days a month; why shouldn't your vehicle?
Our team will ensure that your vehicle is serviced regularly and properly. Combined with exceptional warranty coverage, this means a reliable vehicle that works as hard for your business as you do.
We have service loaners and subsidized rentals available 24/7 in the unlikely event of a vehicle breakdown, keeping you on the road and doing business without interruption.